Contact / Feedback
KNIFECRIMES.ORG IS A NATIONAL REGISTERED CHARITY NO. 1160438...supporting families and campaigning for Victims Rights. We are grateful for any small Donation to assist us in supporting those affected by Violent Crime. Donations will also help us to expand the 'Westley's Weapons Awareness' education programme for Schools and Young People at risk of offending. Also, secure the continuation of the Annual Memorial Service at St. Martin-in-the-Fields.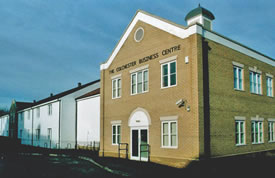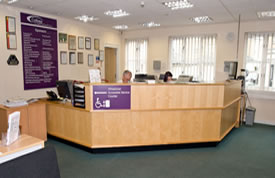 To create your own MuchLoved Memorial or to donate and support KnifeCrimes.Org:
~~~~~~~~~~~~~~~~~~~~~~~~~~~~~~~~~~~~~~~~~~~~~~~~~~~~~~~~~~~~~~~~~~~~~
Advisory Roles/Ann Oakes-Odger MBE...On a bright sunny afternoon of 12th September, 2005 at 3pm the life of my son Westley Odger was taken in an unprovoked mindless act of violence, when he was fatally stabbed in the neck. Since this terrible event I have remained dedicated to raising awareness to the needless 'loss of life' through the use of 'Knives'. The need for change to help 'Victims of Crime'...through first hand experience of what it's like to travel this road and the effects on family life. In order to deal with many issues relating to the Reduction of Violence in Society and help Victims' Families, the KnifeCrimes.Org Online Resource was founded and launched. A regular contributor to Media...Radio, TV News/Documentary Film content and Crime Research Reports.
Lectures in Victimology and Trauma (PTSD) in Homicide Victims' Families. On behalf of KnifeCrimes.Org Ann Oakes-Odger is responsible for the 1st House Of Commons Home Affairs Select Committee Debate on 'Knife Crime' in March, 2007 giving Written and Oral Evidence to the 1st and 2nd Home Affairs Select Committee Debates. Also, gave Evidence to the Street Weapons Commission chaired by Cherie Booth QC. Petitioned for Law Reform and subsequently, sits on various Police and Government Departments' Advisory Panels.
Keynote Speaker for various Organisations including Westminster Education Forum, Royal Armouries, Essex University Human Rights Centre. A guest Lecturer at Westminster University for undergraduate students of BA Degrees in Criminal Justice and/or Criminlogy...full 'Biog' available on request to: ann@KnifeCrimes.Org
KnifeCrimes.Org is a National Registered Charity that provides help and support to families and friends affected by Serious Violent Crime or Bereaved as a result of Murder or Manslaughter. The Organisation is involved in Training, Research, raising public awareness and increasing the understanding of organisations that are required to work closely with families bereaved by Sudden Death. Working in partnership with other agencies to bring about enhanced rights for Victims of Crime, particularly with the Criminal Justice System. Also a Member Organisation of the Ministry of Justice NOMS National Provider Network.
Included in Intute: Social Sciences Resources to UK Universities for Research.
Press & Media Enquiries
KnifeCrimes.Org founder Ann Oakes-Odger MBE can provide news and feature stories to newspapers, magazines, TV, radio and online media journalists who are looking for information about KnifeCrimes.Org or any of it's Campaigns. Ann is also available as an experienced public speaker, an engaging television or radio show guest and can provide comment on any issue surrounding Crime related news stories, preventative education as well as Victim & Witness issues.
For press and media enquiries contact KnifeCrimes.Org directly on 07913 584260
E. & O.E.