Anti-Social Behaviour
Is our Justice 'Woeful?' Victims' Champion Sara Payne's Report...
Victims' Champion Sara Payne has blasted the "woeful" support for people whose lives are wrecked by crime. She said that thousands were left suffering years of anguish after being neglected by the Justice system. Sara, whose 8 year old daughter Sarah was murdered by convicted paedophile Roy Whiting in 2000, is demanding a 'Legal Right' to support for all victims of crime. In her Report, which follows a 9 month study, she reveals that 1 in 4 Victims suffer stress or depression...even if they have been affected by what is considered to be a 'Minor Offence'. She said...
..."Victims and Witnesses deserve better from the Justice System...a system that in the past only defined justice as catching criminals and protecting the Public. While these are vital, it leaves the needs of the Victim second, with a high risk, their lives will be left shattered.
The provision of emotional support, particularly for people suffering Post Traumatic Stress Disorder, is woefully lacking!"
Sara drew up 26 Recommendations, including:
Judges...to be under obligation to spell out the exact amount of time a Criminal is likely to serve in Prison.

Reduced 'Guilty' plea Sentences...scrapped in all but extreme cases.

Changes in the Law...making 'Anti-Social Behaviour' a Criminal Offence.

More information...on the progress of an 'investigation' or 'legal process' given to the Victim.

Penalties for Lawyers...who drag out cases or turn up unprepared.
Following the Report 'Redefining Justice' being published...Sara and the Prime Minister, Gordon Brown visited Ditton Community Centre in Widnes, Cheshire to meet with...Victims of Anti-Social Behaviour.
Sara has also called for support for the 19 out of 20 Victims who report a crime but never see a Courtroom. And, she wants help for those at risk of being pushed to the 'brink!' She added:
..."Waiting lists to be diagnosed with 'stress-related disorders' are horrendously long. People can wait months to be assessed and sometimes years for treatment.
I want people to get what they deserve at an early stage...
I will spend the next few months challenging Ministers and Government Officials to take on board the recommendations that I have made in the Report, and I look forward to seeing their written response."
Justice Secretary Jack Straw has pledged £12million...to create one-to-one care for relatives of Murder Victims, as well as helplines providing free 'Legal Advice'...
On Thursday, 5th November, 2009...Sara's findings were published in the form of a report...'Redefining Justice'
On Thursday, 27 Janauary, 2010...Jack Straw officially announced the launch of The National Victims' Service. An initial response to the Victims' Champion's Report.
KnifeCrimes.Org were among those that took part in the series of 1-day Seminars held by Sara, during her 9 month study, which included discussion groups of Victims and Witnesses, frontline staff from local CJS Agencies and service providers.
~~~~~~~~~~~~~~~~~~~~~~~~~~~~~~~~~~~~~~~~~~
THE PROBLEM OF ANTI-SOCIAL BEHAVIOUR!
Anti-Social Behaviour destroys lives and shatters Communities. It's a widespread problem...but, it's effects are often most damaging in Communities that are already fragile. If left 'unchecked' it can lead to neighbourhood decline, with people moving away and Tenants abandoning housing.
It can seriously damage the quality of life of vulnerable people through 'Fear of Crime' and the long-term effects of Victimisation. It also incurs costs to a wide range of people including individuals and families...Schools, Local Authorities, Social Landlords and Business.
Anti-Social Behaviour Crown Prosecution Service Legal Guidance: www.cps.gov.uk/legal/a_to_c/anti_social_behaviour_guidance/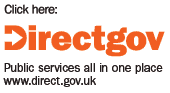 Home Office on You Tube: www.youtube.com/homeoffice
Fiona Pilkington...In 2007 Fiona Pilkington...killed herself and her 18 year old daughter after being bullied by a Gang of Yobs aged between 8 - 17 years old. This case highlights just how serious the effects of Anti-social behaviour can become:
www.youtube.com/watch?v=yS6nWXrPDNk
Joseph Lappin...In October, 2008 - Fatally Knifed in the Heart...killed by a thug who previously had a string of Anti-Social Behaviour convictions. An example of the worst possible result of Anti-Social Behaviour taken to it's ultimate conclusion...the needless death of 16 year old Army Cadet...'A much loved Son' who can never be replaced:
www.youtube.com/watch?v=ysHnoYo3maI
...WHY WE SHOULD WORK TOGETHER
TO TACKLE
ANTI-SOCIAL BEHAVIOUR!
It's time to look at how many great young people we have, doing great work in our society and engage with everyone in our local communities to tackle those 'Young People' that are causing distress and harm to innocent people, that think it's OK to behave in an anti-social way!
The cases above...Fiona Pilkington and Joseph Lappin illustrates all too clearly that anti-social behaviour is not to be taken lightly...or considered a minor irritation. Without intervention anti-social behaviour can result in many lives being ruined beyond repair. What can we do within our local community?
Police, Local Authorities and Social Landlords have a range of powers to combat anti-social behaviour. They are there to give you confidence that swift effective action can be taken in your neighbourhood, ensuring you don't have to put up with these problems. Here you will find information that explains... What can be done...Your Rights...Where you can go for help...and the role you can play: www.homeoffice.gov.uk/crime/anti-social-behaviour/
New Year 2011 Pilot Scheme launched to deal with Anti-Social Behaviour...this is a welcomed project and comes in the wake of the Fiona Pilkington case:
www.bbc.co.uk/news/uk-12111595
E. & O.E.